How To Update A Room With Furniture And Decor + Before & After Photos
Do you want to step up from the outdated look and have the home you desire? Having a stylish and refined home that matches your aesthetic doesn't have to be challenging. By updating your furniture and adding a few decorative touches, you will convey the desired style into the space. You don't need to undergo an extensive remodeling process to update your home. In this post, we share a few examples that prove just that.
Boho Chic Living Room
We can see how the warm colors and natural textures make the space look more inviting. A textured beige rug adds a touch of coziness to the polished concrete floors. At the same time, it anchors the cozy conversational area. The fluffy throws, velvet armchairs, pampas grass, and metal finishes create a symphony of textures.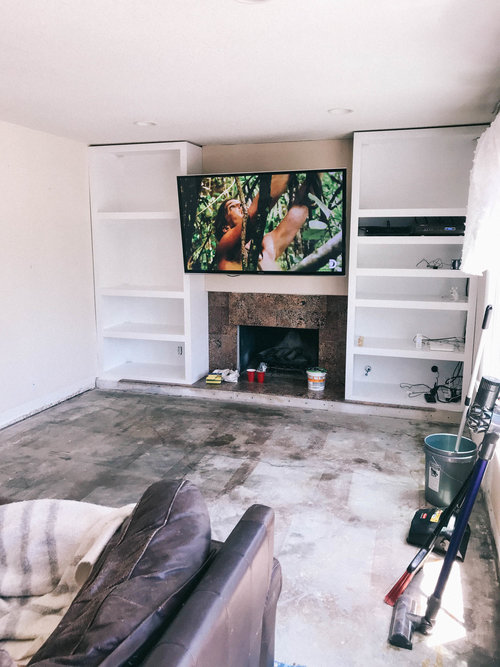 Modern Living Room With A Touch Of Personality
When you have a fireplace in the living room, it is the natural focal point. A round mirror will anchor the mantel, making it the ideal spot for displaying decor. A rich patterned rug is enough to add character to a room. The coffee table features a unique design being to the organic vibe of the space.
Neutral Bedroom
Updating the bedroom can be pretty straightforward. You will change the whole look just by switching the bedding. For extra coziness, add throw pillows. A bench by the bed adds a touch of luxury to the design. A framed mirror above the nightstand will make a gorgeous statement while matching the decor theme.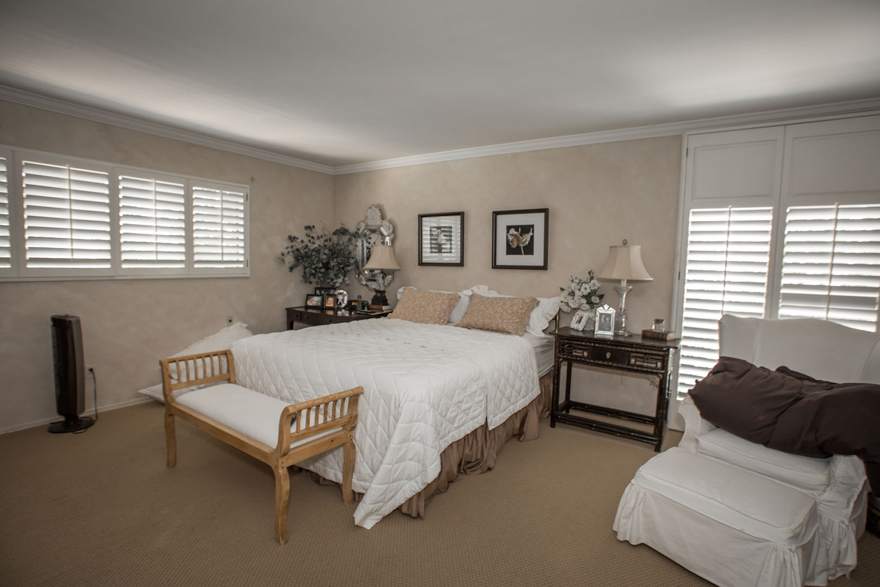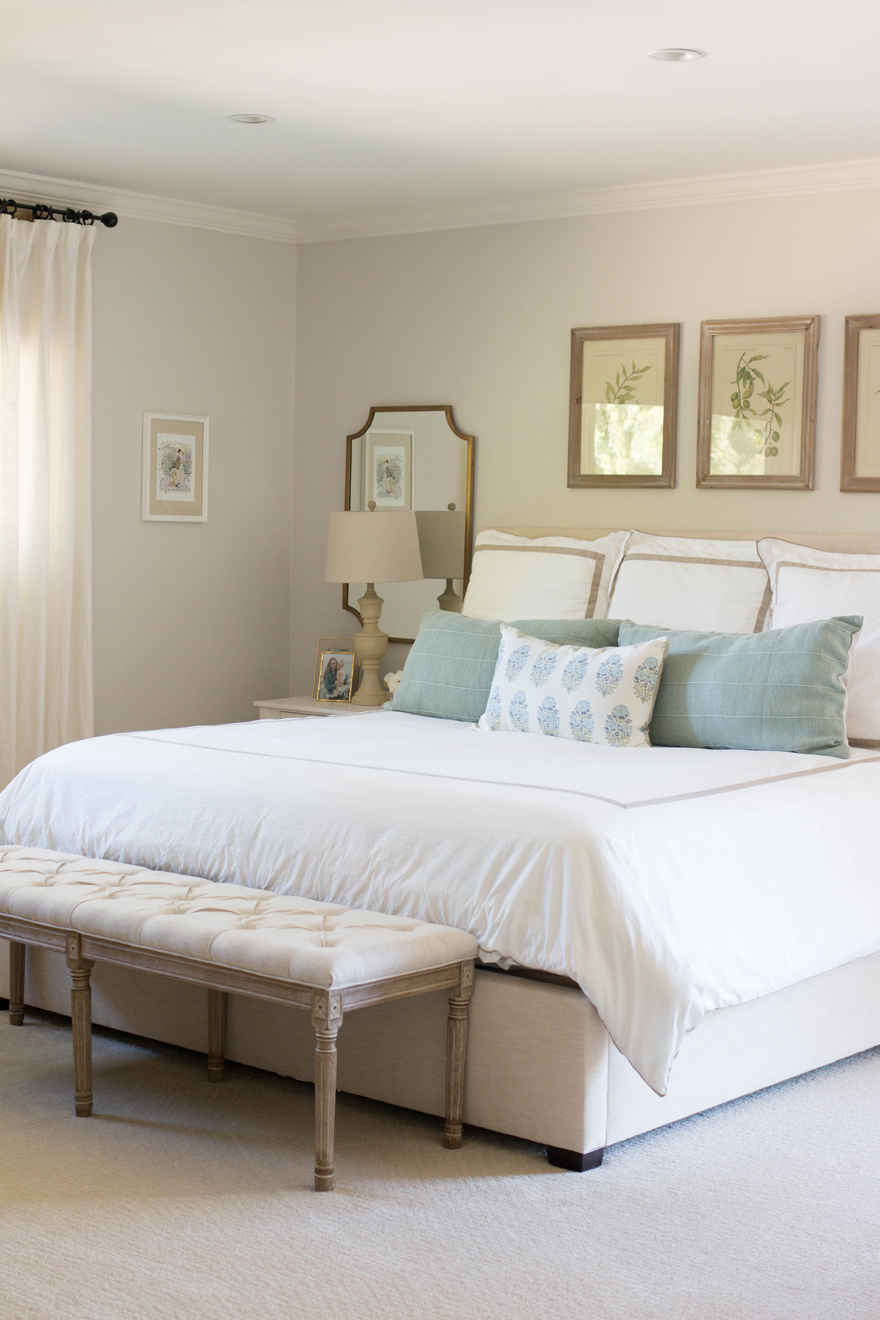 Boho Kitchen
The Boho style will bring the kitchen back to life with its vibrancy. You can implement this style with a few simple updates. A light rattan pendant will introduce a dose of texture while making a remarkable statement. The abundance of plants brings the natural elements while adding a pop of green. Faux or real, the choice is up to you and your preferences, as both will work fine.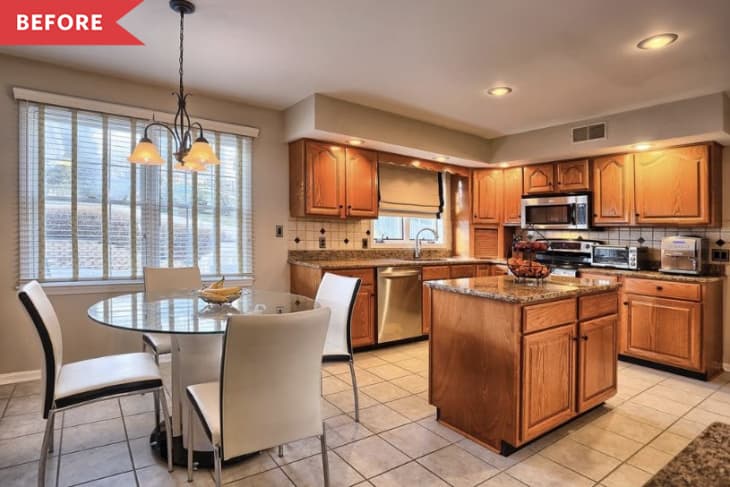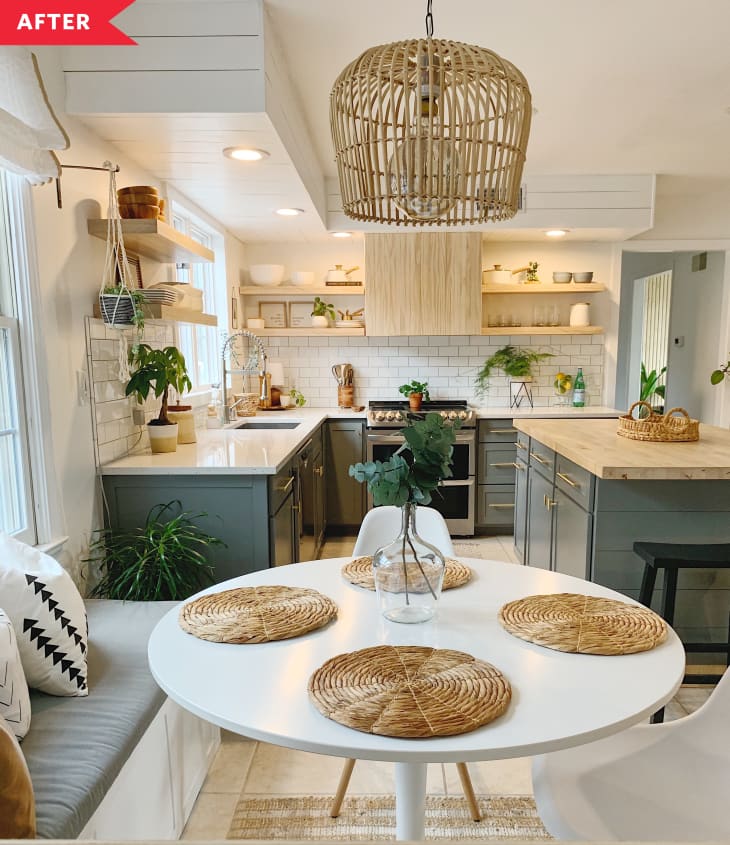 Vibrant Living Space
Start with a colorful rug when you wish to add vibrancy to an otherwise plain and outdated space. It sets the mood while conveying bright Bohemian vibes. Using the mix-and-match approach when creating a conversational area will add a dose of personality. The mismatched loveseat and armchairs bring an unexpected element to this design.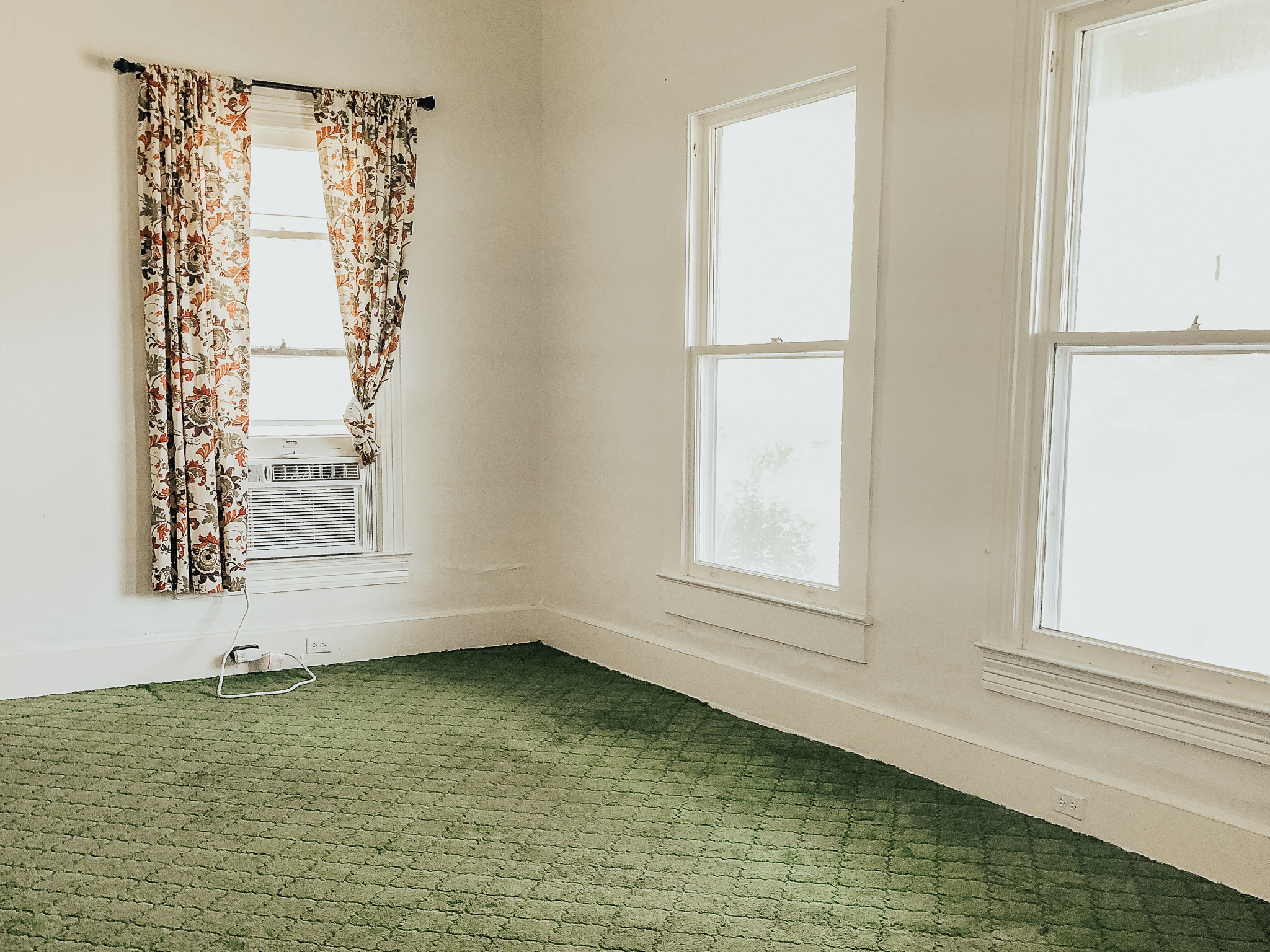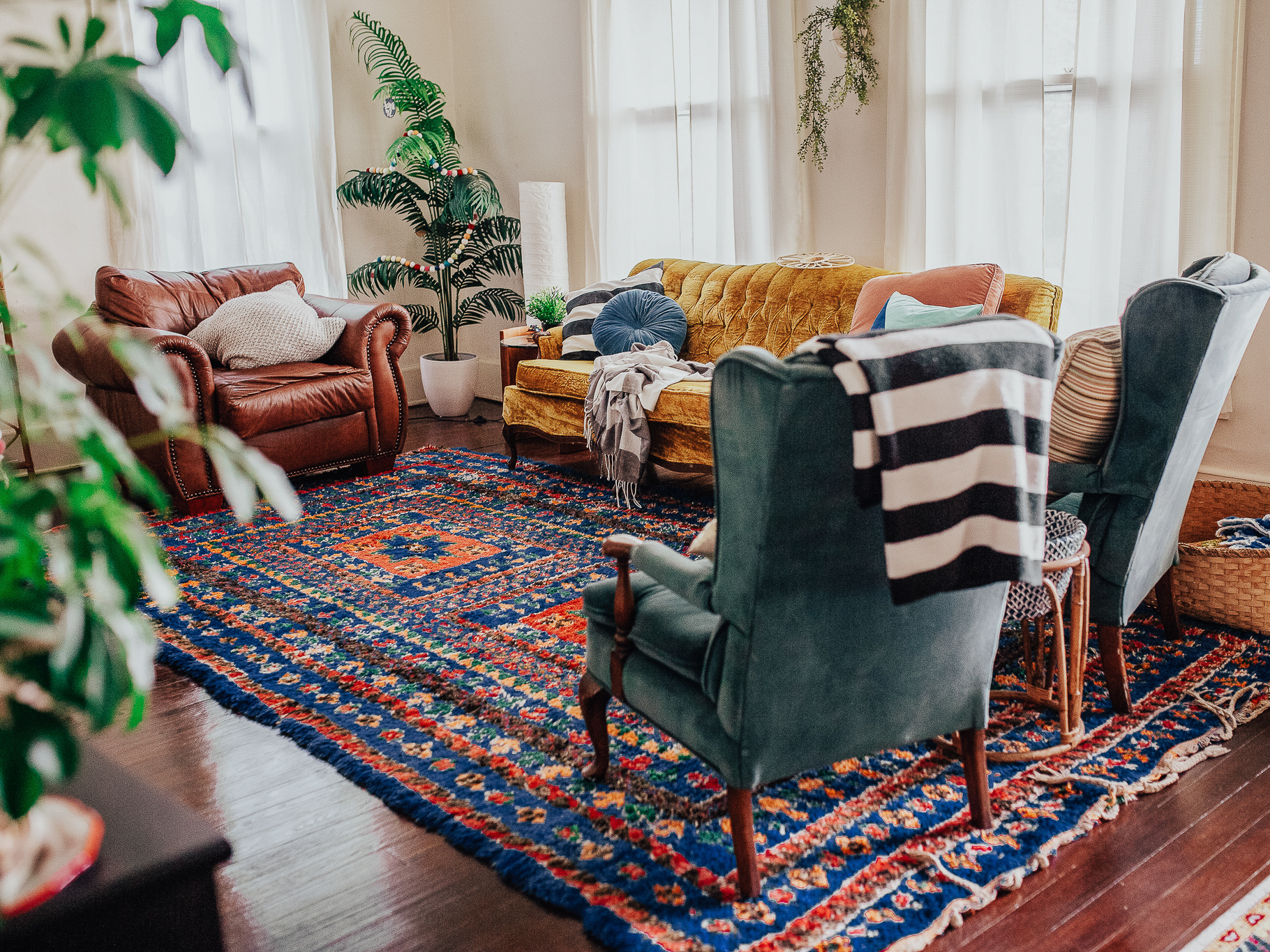 Modern Organic Living Room
A coat of white paint is all you need to create a bright and airy space. The room gathers the best of the modern and organic style, merging them to create a warm space that keeps a refined vibe. 
A cozy light gray sofa and mid-century modern chairs create a comfortable setting for relaxing and watching TV. The coffee table features clean lines, organic texture, and simplicity in this setting.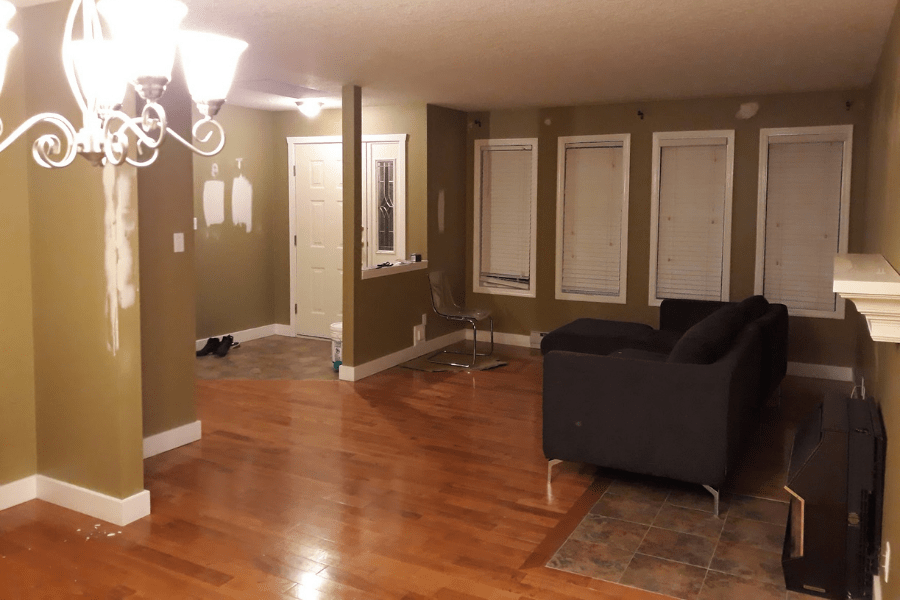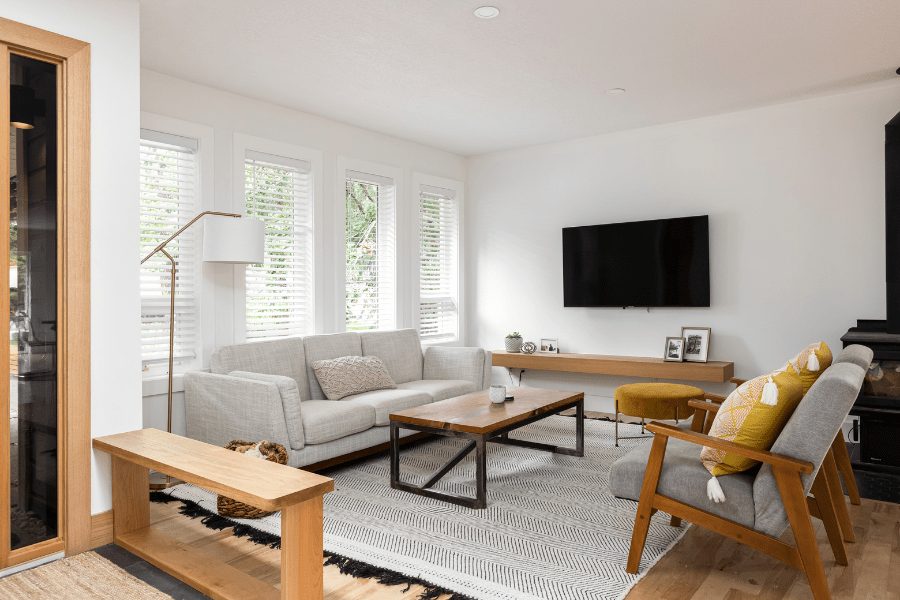 These outstanding examples showed you how furniture and accessories could change a room. If you think your home needs a fresh update, it is time to start. Browse our collection at Cevillo and add a touch of style to your home!